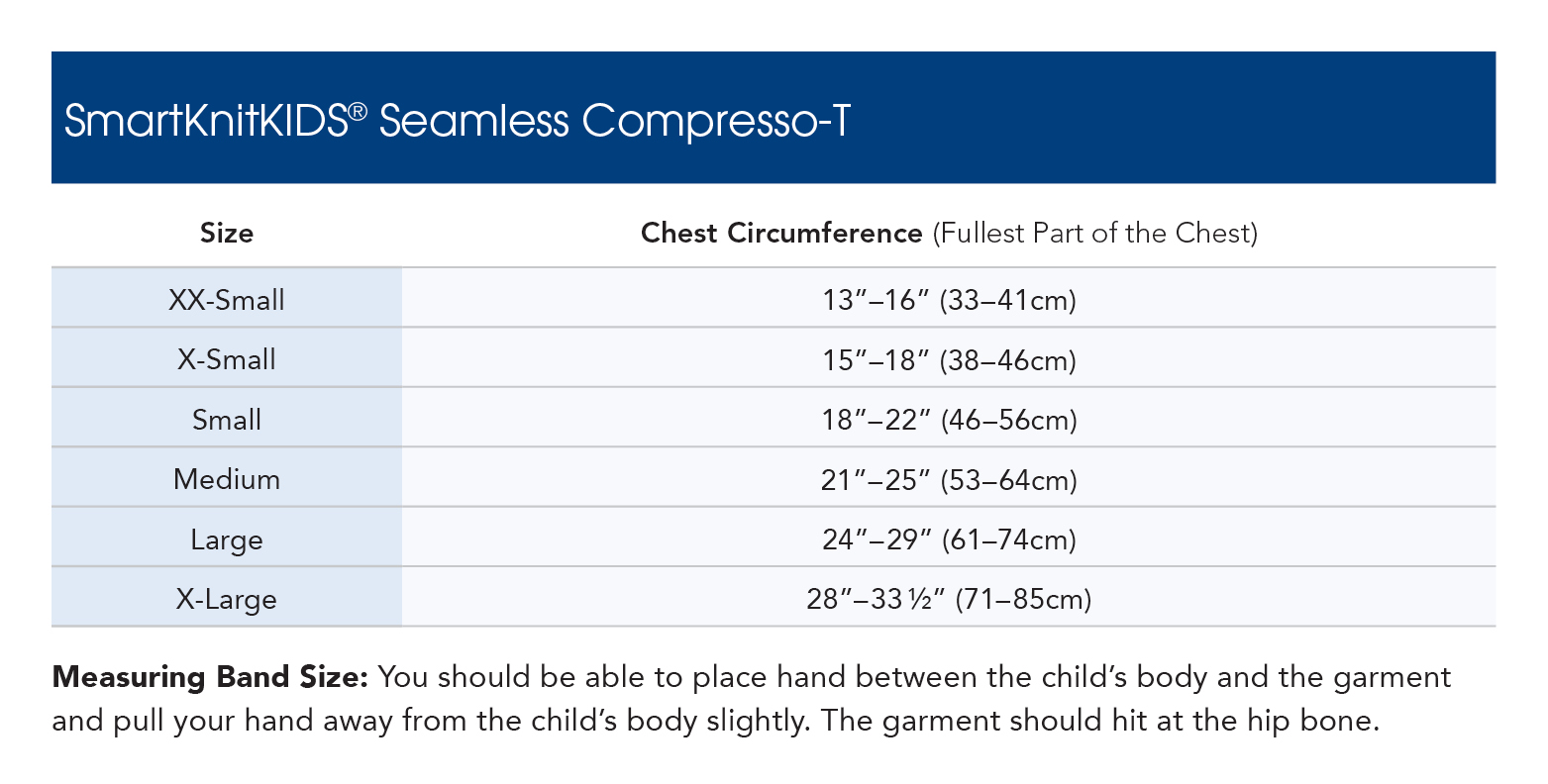 Find the Right Size – Compresso-T and Tube are meant for a wide range of children, including babies and toddlers through adolescents. The best fit is found by measuring your child's chest circumference and following the size chart. Please note that compression shirts by design fit tighter than regular shirts; for a looser fit and less compression, choose a larger size
Compresso-T and Tube For Children With Sensitive Skin - hugs the torso providing gentle compression. Featuring breathable material, seamless torso, and soft edging, the Compresso-T and Tube offer children superior comfort in a compression garment. 
SEAMLESS Seamless torso and soft edging for optimal comfort. "HUGS" TORSO Ultra stretchy yarns "hug" the torso and provide gentle compression NO ELASTIC BANDS OR TAGS Wide shoulder straps (on  T-shirt) help prevent from digging into shoulders MOISTURE WICKING High-tech fibers wick moisture away and antimicrobial benefits help inhibit odour.
96% Polyester, 4% Lycra